If you've ever stared at the sheer number of contacts and companies in your HubSpot account, baffled at how all that data got there, then this blog series is for you.
Or, if you're struggling to segment your data when needed for personalisation and reporting, get deeper insights into your customers, or suffer from poor marketing email engagement, read on.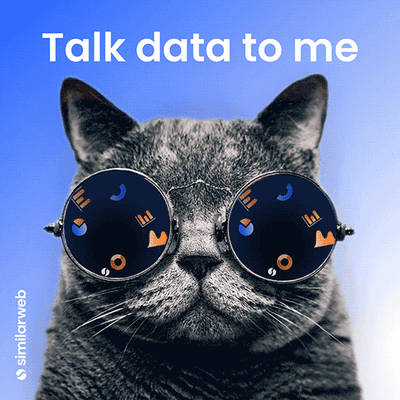 Great data enables your business to deliver an exceptional customer experience, a factor that can significantly propel or hinder your business growth.
Over the coming weeks, we'll guide you through practical steps to tame your CRM data and share our hands-on, hard-won strategies for maintaining a clean, well-organised database.
Additionally, we'll offer you a peek into our treasure trove of insights, tips, and tricks, amassed from real-world experience, on using your data effectively to supercharge your business with HubSpot.
Before we start cleaning out the junk, it's important to first ensure new data coming in 'sparks joy' and meets your desired standard. Therefore, our first post tackles how to prime your team for success by ensuring only quality data is flowing into the system, and that's it easy to access.
Conducting an Audit: Initiating the Clean-Up
Before you plunge into the deep end of deleting records and merging duplicates, it's critical to perform a comprehensive audit of your existing HubSpot company and contact properties.
Consider this the 'spring cleaning' for your CRM structure - out with the unnecessary custom properties that have been accumulated over time.
HubSpot enables you to easily export all properties for contact and company records. Then, you can collaborate with your team to decide which are no longer required and begin reducing the noise.
While going through this process, remember to ask yourself, "How will we use this information?". You might have old data like survey responses or customers' pet names. We recommend getting rid of these unless you're sure it will be used for personalisation or to drive business decisions in the future. Plus, with increasing strict data privacy laws, it's more important than ever to only store essential information and keep your database clean.
Tip: Using lists rather than custom properties can help you organise contacts without excessive custom properties.
Identifying Essential Data
Then, with your team, identify the essential data that needs to be captured when a contact or company is first created in the CRM. This could include:
For contact records: First name, last name, email address, phone number, country, source of contact.

For company records: Name, URL, country, industry, lifecycle stage, and the company's relationship to your business (e.g., supplier, potential customer, investor).
After determining the necessary properties, ensure they exist in HubSpot and are neatly categorised under the appropriate property groups.
Upholding Data Quality: Setting Mandatory Fields
To ensure the integrity of your data coming into your CRM, designate the identified fields as mandatory when creating a new company or contact record. This not only encourages the input of complete information but also aids in preventing gaps in your data. However, be mindful not to overcomplicate the process of creating contact and company records. Making the procedure too intricate could deter your team from inputting information in the CRM altogether, counteracting your data collection efforts.
Customising Views: Key Information at a Glance
With key data properties now in place, you can enhance accessibility with HubSpot's customisable views for company and contact records. This feature ensures that relevant information is always within easy reach for your team, streamlining the user experience and enhancing overall efficiency.
Designate a HubSpot CRM Guardian
If you're a B2B business, you likely don't have a huge volume of new contacts and companies being created in your system week to week.
Checking through new contacts and companies once a week over a cup of coffee can help you ease into the day, and ensures any new data coming in is accurate, useful, and complete. You can delete any spam that has found its way in and check to see that all necessary data has been updated on new records.
In Summary
Embarking on this journey might initially seem daunting but remember that the end goal is to leverage your CRM data effectively, boosting your business and enhancing customer experience.
Check out our next blog post, where we'll delve deeper into strategies for cleaning existing data. We'll be sharing even more of our tried and tested techniques, insights, and tips to help you become a master of CRM data management.