In 2003, an American developer by the name of Matt Mullenweg launched a blogging tool called WordPress that would soon take over the internet – quite literally. Today it's claimed that more than 40% of websites are powered by WordPress.
And I'm here to tell you that it's the wrong tool for your website. Not only that, there's a good chance that products like Craft, Umbraco and Silver Stripe that your local agency might be pitching to you aren't the right choice for your B2B website either.
That's because, just like software, everything is moving to the cloud. HubSpot, Webflow and SquareSpace – these are the new kids on the block. They are plug and play, don't require technical knowledge to get setup and deliver results fast. But which is the best for your B2B website, and do you need an agency to help?
These are the things you need to know before you start building your website, or investing further in your existing one. This is your plan to deliver results:
You'll probably need to work with an external agency to get your Launch Pad up and running but think about how you iterate after that. You need a platform that works equally well in house, so you can continuously improve while having the tools agencies need to build additional models and experiences as you need them.
So what does this mean for you and your company?
What works for one company, can be a bitter failure for another. But when you get it right, your website is more than a competitive advantage. It's your secret weapon.
Building on the right tech stack from day one can save headaches later. You're making a significant investment, so invest in the right people, skills and systems to get the job done right the first time.
Finally, don't be afraid to innovate and experiment!
Need help building a new website or improving your existing website - check out our HubSpot website services.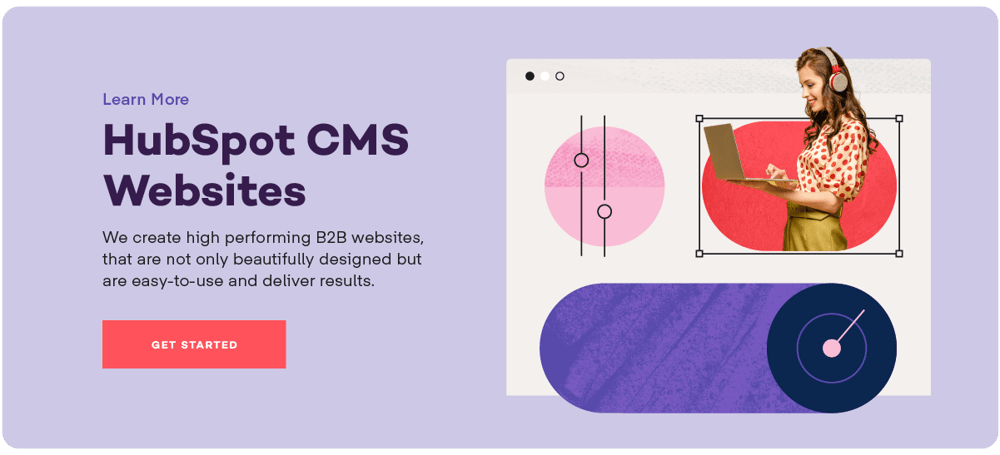 Sometimes one conversation can ignite a spark that challenges your thinking.
Book a call with Aamplify, we're ready to light the fire.